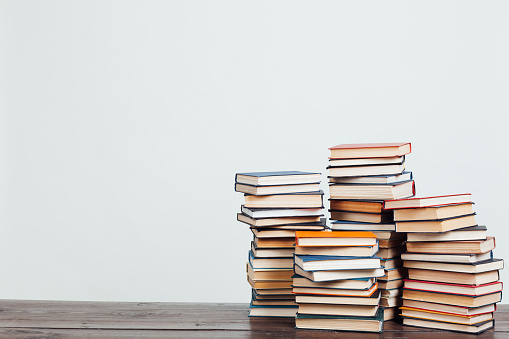 Sitting down and picking up a book brings such joy to the life of someone who loves to learn, analyze, and wonder. The act of opening up the book, reading a few lines, pausing and then thinking about them is thrilling. Being able to then write down how the words jumped out on the page, how they spoke to the reader is where the exhilaration emerges.
I love to read. I love everything about both new and old books. I love to smell them and sit in their presence sometimes wondering if just having a lot of books makes me smarter. Well, I know it doesn't but it does give me a confidence knowing that I've read so many books even if not all of them. I love making meaning of the words on the page – the power behind interpretation as I bring my background to what it is I'm reading.
I love reading but my reading life was rudely interrupted. I mainly read for work. I love professional texts about leadership, coaching, equity, reading/writing, and more. Pre-COVID I was reading everyday before I got started on my to do list at work or went to a meeting or visited a school. I would devote at least 30 minutes a day. I was in a groove and then…
COVID hit. Racial injustice continued.
What a pandemic? What, we have to change the way we do school? How do I support those I work with most? What can I do to be helpful? And from that moment on, we were making decision after decision about possible plans that may or may not happen so that we were ready.
And another pandemic? A racial pandemic? That's always been here. The realization of what I knew existed was elevated through the many murders of black Americans: Aumaud Arbery; Breonna Taylor; George Floyd; Sean Reed.
The heaviness of these experiences was overwhelming to me and left me often not knowing what to do. That is when I started experiencing it:
BOOK PARALYSIS.
I'm used to having a purpose behind my reading that moves my thinking forward or changes my thinking. It directly connects to goals of what we are trying to accomplish. Yet when life turned to a planning frenzy for different possibilities for school and ways to show my anger for the racial injustice in this world, I no longer connected with the shelves of books that I had. I've bought more books since then and think I'm going to read that one. And then, no, I think I'll read that one. Wait – that won't work – how about this one? My choosing was all over the place because I didn't know what to focus on. I was sorting through the books and not able to choose a single one. How in the world did this avid reader become someone who cannot even pick up a book? The world was messed up. It had affected me in many ways – and one of those ways was the inability to actually focus – something that had been so much easier for me before.
Not being able to focus affected my reading, yet also I was tired. My brain was tired. After having so many conversations each day to plan for all the plans we wouldn't even use, the last thing I wanted to do was pick up a book. I just wanted to sit down and not have to think. I watched a lot more TV.
BOOK PARALYSIS.
It's real and I am suffering from it but I also have hope because I am slowly regaining my focus as we are able to start having conversations that focus in on curriculum and not just on pandemic life. I am able to focus more on how to be proactive when it comes to equity work versus the reaction that was happening through most of the summer. And as I start to regain focus I find myself drawn to readings in two areas: equity and the teaching of reading. I have been able to start thinking about what my focus will be and am narrowing that by sifting through the pages and finally starting to read.
Reading is what centers me. It is what helps inform my work. It gives life to the conversations I have. It shocked me to see how trauma could put that on pause yet it did and now it is time to slowly get back to it. Good thing that this book paralysis was just temporary.